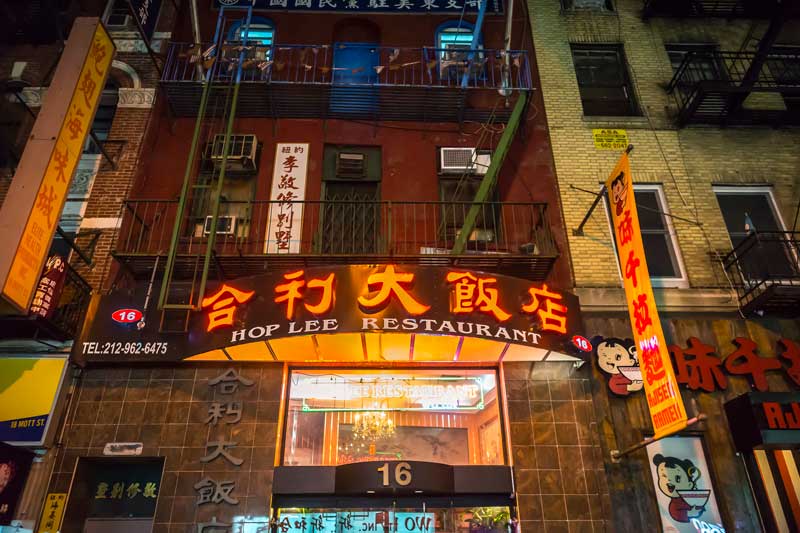 Who invented chop suey? Learn more about the origins of one of Chinatown's most iconic dishes.
In both style and cuisine, Hop Lee represents a Cantonese eatery of an earlier era and is popular with longtime Chinatown residents. It's simple basement dining room, with red leather seats and large round tables, caters to families and groups. Although the menu features American Chinese standards like chop suey and egg foo young, Hop Lee also places the spotlight on Cantonese-style seafood and preparations reminiscent of simpler Taishanese fare.
Some of the first Chinese immigrants in the U.S. came from Taishan, a city in Guangdong province, and played an important role in the construction of the first Transcontinental Railroad before moving east in response to anti-Chinese agitation. Taishan cuisine, also romanized as Toisan, features stir-fried vegetables, fried meats, and steamed seafood, eaten over rice and seasoned with pungent salted fish flavors and fermented soy bean sauce. These flavors — as well as squab (or young pigeon), a Guangdong specialty — distinguish Hop Lee's menu from the vast selection of snack-like noodle dishes at the more well-known Wo Hop across the street. Look for the dishes marked "Cantonese style" or dressed in fermented black bean sauce, a Cantonese condiment.
Megan McGowan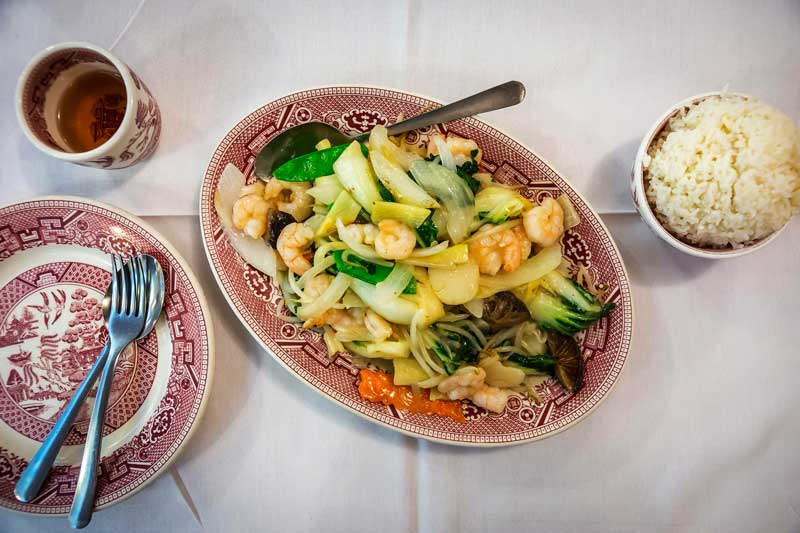 Chop suey — loosely translated as "odds and ends" — is more accurately described as a style of cooking than as an actual dish; the improvised stir-fries of organ meats, vegetables, and mushrooms were popular with the Taishanese who were among New York's earliest Chinese immigrants. It's seldom found on Chinatown menus today, but restaurants like Wo Hop will, upon request, prepare the dish easily recognized by over a century of New Yorkers as emblematic of Chinese food itself.
Following the Chinese Exclusion Act, Chinatown restaurateurs capitalized on a keen interest in chop suey from New York's self-styled Bohemian community, which flooded Mott Street in the late 19th century. Once popularized, it quickly became a pillar of American Chinese restaurants.
As the chop suey craze spread, a new generation of Chinese restaurants tried to make the dish more approachable to conservative palates, replacing gizzard and heart with more common meats and boiling the rest down to a gelatinous vegetable gravy. Though the result is a pale reproduction, it is a singular preparation — one of New York's first fusion cuisines.
David Yee